Reflection: Putting ourselves in their shoes
Published on 7 April 2020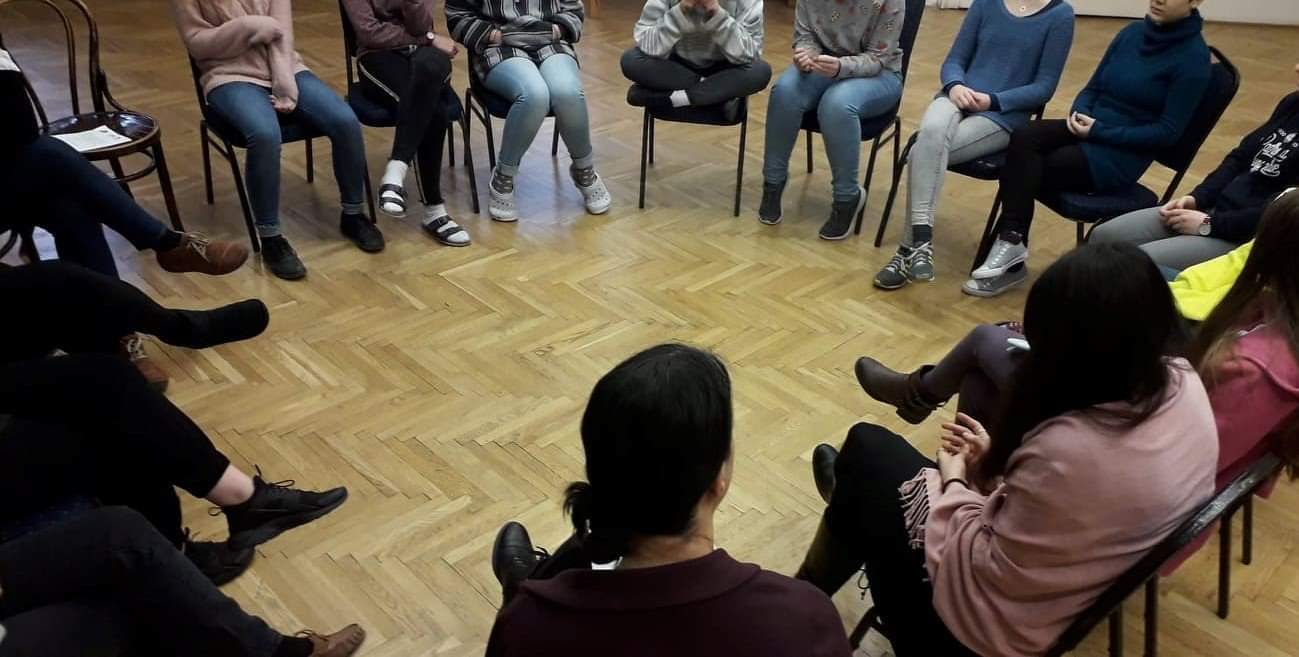 Jesuit Refugee Service visited our class three times in January 2020.
First, Sam Mohamed joined them. Sam is from Syria and he now teaches at two Hungarian universities. He told us about the history of Christianity in Syria, and about the serious challenges they have to face today. We were puzzled by his answers to our (sometimes personal) questions. We realized that even if we try and put ourselves in the shoes of a refugee, it is still almost impossible to imagine the difficulties they have to cope with.
During the second visit, a game helped us to understand how difficult it is to start a new life in a foreign country. We then read and discussed different articles on migration from different Hungarian news sources, which was followed by a debate.
We became familiar with the work of JRS Hungary in that same visit and the specific ways they help refugees staying in Hungary (supporting the school integration of children, or helping refugee youth to finish their studies).
These workshops inspired us to see the world in its complexity and to be more compassionate towards refugees.
We also hope to do our part, independently of how small it may be.
Hungarian version
Képzeld magad az ő helyükbe
Januárban három alkalommal is ellátogattak hozzánk a Jezsuita Menekültszolgálat munkatársai.
Az első alkalommal velük tartott Sam Mohamad, aki Szíriából érkezett Magyarországra, jelenleg két egyetemen tanít: a Corvinuson és Pázmányon. Mesélt a kereszténység szíriai történelméről és az ottani megpróbáltatásokról, jelenlegi állapotról. Személyes kérdéseinket is feltehettük neki a témával kapcsolatban, melyekre megdöbbentő válaszokat adott. Ezáltal belehelyezkedhettünk egy mai bevándorló helyzetébe, azonban ezek csak igen kis részét adták vissza a valódi megpróbáltatásoknak.
Második alkalommal bevezetésnek egy játék segítségével ismét beleélhettük magunkat egy menekült helyzetébe és belátást nyerhettünk abba, hogy milyen nehéz új életet kezdeni egy ismeretlen környezetben. Ezután bevándorlással kapcsolatos képeket kellett tárgyilagosan leírni, majd csoportokra osztva elemezünk egy-egy cikket, amelyek a görögországi migránskártya helyzetét ismertették bizonyos nézetek szerint. Ketten közülünk pedig szakértők által írt dokumentumot olvashattak, amely arra szolgált, hogy a többiekben felmerült kérdésekre tudományosan alátámasztott tényekkel tudjanak válaszolni. Ezek után közösen megvitattuk az olvasottakat.
Az utolsó alkalommal pedig feltehettük az alkalmak során bennünk felmerült kérdéseket. Hallottunk a konkrét feladatokról, melyeket itthon látnak el a munkatársak; pl. gyerekeket korrepetálnak, felnőtt fiatalokkal foglalkoznak stb.
Sok információval és hasznos tanácsokkal gazdagodtunk azzal kapcsolatban, hogy hogyan viszonyuljunk a bevándorlókhoz és a kialakult helyzethez.
Biztos, hogy a program által árnyaltabban, tágasabban látjuk a világot, ezt a kérdést, és reméljük, hogy tenni is tudunk valamit, ami tőlünk telik.
---
Country : Hungary
Language(s) : English and Hungarian